The Electric Lady Big Band
In 1970 during one of his last interviews Jimi Hendrix expressed a desire to have "a big band that I can write and conduct for." His previous studio album Electric Ladyland had demonstrated a move away from the guitar-bass-drums trio format that had made him famous where he'd used several guest musicians to augment the Experience and there were several studio sessions between then and 1970 that show him experimenting with horns and keyboards.
Shortly before he passed away there were negotiations under way for Jimi to work with the legendary writer/arranger Gil Evans who'd produced several iconic albums with Miles Davis. Miles himself was also interested in working with Jimi and later cited Hendrix as an influence when putting together the Bitches Brew band.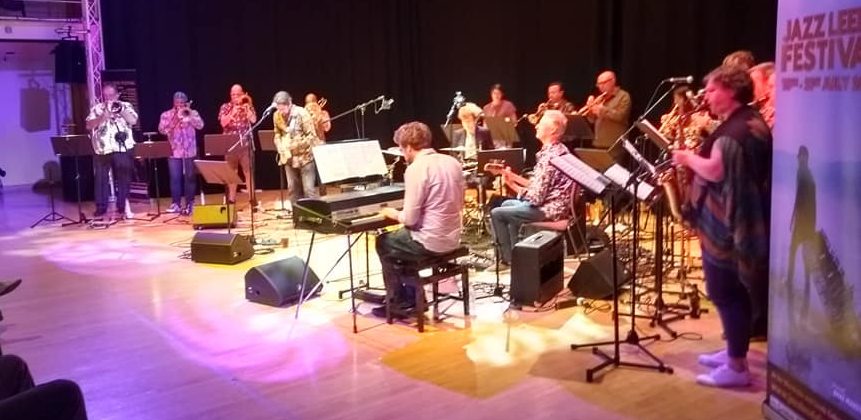 Sadly, neither project came to fruition although Evans did, in 1974, produce an album of Hendrix compositions with a hand-picked all-star big band – arrangements that stayed in Evans' live sets until the writers passing.
Fast forward to 2018 when guitarist, big band lover and Hendrix disciple Denny Ilett hit upon the idea of arranging the whole of Electric Ladyland for a big band of UK jazz royalty to be performed at Bristol Jazz & Blues Festival. Several festival and club appearances followed and the group eventually recorded their version of Electric Ladyland in Sept 2018.